When to start 11+ Tutoring
This is the question many parents ask. When should you start 11+ tutoring?
We are asked this question regularly and it is not an easy question to answer really because of many complications that exist in the process of providing a tutor for 11+ exams. What we can however provide to all parents is a clear and concise checklist for them to review when making this decision as to when to start 11+ tutoring for their children. In this way, at least they can assess the facts and make some form of reasoned decision. So what are the different points that need to be considered by parents? See our list below which we hope will help you:
Our belief is that some form of scoring system is the best way to come to a definitive conclusion on the most optimal route to take in any situation whether it be when to start 11+ tutoring or some other key lifetime decision;
What grades is your child scoring currently academically at school? Are they a high achiever? Are they in the middle of their class or do they need a lot of help and therefore towards the bottom of their class quartile? From this you will be able to think directionally about starting extremely early or waiting until some later time. So early would be at the beginning of Year 4 (given that the exams take place in the first 2 weeks of Year 6). If they are ahead in their class and right or at the top, then perhaps you can commence towards the end of the first term of Year 5;
Is your child particularly strong or weak in a given subject? So if they are particularly weak at for example Maths, then you may need to commence earlier because they will require much more ground work in order to improve their grades in Maths. So therefore, it is vital to keep this at the forefront of your mind. Their overall strengths and weaknesses. Target these weaknesses for their 11+ Tuition;
Is your child trying to enter a Grammar or Independent School? In our experience, paid-for Independent schools have a slightly lower entrance exam standard than that of free Grammar schools. The reason for this is obvious. Paid for schools is only affordable by a smaller minority of people in comparison to Grammar schools which are entirely free;
Is your child due to sit GL or CEM exams? This can also make a difference as the more analytical mind will probably perform better at CEM than at GL. CEM is very much problem solving in many instances and therefore, students will require a different mindset slightly to GL. Having said that, we have students who have sat both forms of exams for 11+;
Different Year levels at which to commence

If you work on the basis that the overall 11 plus exam preparation could be a 3 year process, then you will not really go too far wrong. So when to start 11+ tutoring could come as early as Year 3. However, there is a lot of preparation you can do for this straight from your home. To answer the question, when to start 11 plus tutoring really does depend upon your child. One thing we would highlight straight away is that regular practice of core skills in English and Maths supported by increasingly challenging reading that you can enjoy together is what will give your child the basis on which to progress into specific 11 plus training in year 4 and into year 5.
In 123Tutors and our 11 plus tuition team, we do recognise that whilst some children are in a place where they only require one year of tuition to be successful at the 11 plus, others benefit from longer. Children may, and do, join 123Tutors 11 Plus Tuition at any time during year 4 and year 5. If you are keen to proceed on this route, please do enquire directly.

We have many great testimonials. Please feel free to review these in your own time. You can see for example what Michael has written here;
Year 4….

There is nothing wrong with commencing during Year 4. We think that this is an excellent time to consider starting some regular additional 11 plus practice. This will only help them to be fair. Therefore, to start in Year 4 will give them some great levels of competency in English and Maths and it will also provide them with a fantastic opportunity to expand on their existing knowledge.

This is because they will be able to leap to the next level and commence the process of exploring totally new topics and modules. Therefore, having a tutor is the best way for them to advance this learning at a faster pace. The tuition is totally targetted towards accuracy and speed and therefore when students go through this training , they should find themselves extremely well placed for future challenges. Give your child the edge;

From what we have seen and observed, children within Year 4 should be encouraged to go the 'extra mile' if they are to eventually stand above the crowd of others around them. This fits in well because children naturally do like to push themselves and they really do enjoy the challenges of life. Right now is probably not the ideal time to put them under pressure to perform; it is the time to support them wholeheartedly for tackling more complex problems in Maths or writing using more advanced vocabulary and punctuation. As a result of this, their 11+ Tuition will help them directly tackle unfamiliar tasks with confidence, leaving them unafraid to 'have a go'.
---
Vimal Nathwani - Head Tutor, Director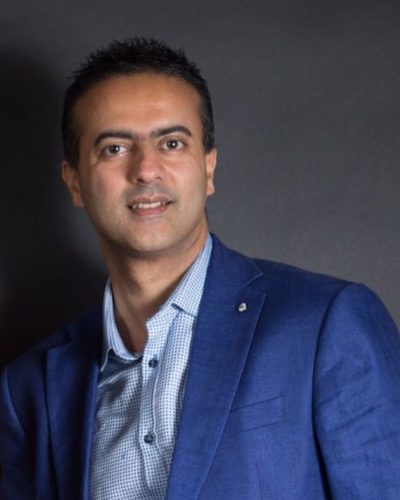 Qualified Tutor for over 10 years. Focusing on Eleven Plus for Grammar & Independent Schools. I provide both 121 and also online tuition and therefore cater for all students. I am articulate, detailed and cover CEM & GL Style exams as well as pure Independent School Exams. These are important exams and I have a range of techniques that will help your child get over this vital hurdle.
Give your child their best possible chance of getting through the 11+ exams and give us a call so we can provide you with an excellent tutor at great rates
What is covered in 11+ Tuition?

Regular Progress & Mock Exams are given to students to monitor how they are progressing and this acts as a yardstick to gauge performance. We want to give regular Mock Exams in order to test your child and/or children and understand what their score is. From this we will be able to review their strengths and weaknesses and therefore, focus on the areas that matter for them;

Weekly Homework will be provided in order to give a reinforcement of what they have learned thus far. The weekly homework is crucial because it is something that gives students a chance to practice in their own space, what they have learned during tuition. This homework is always at the standard that is required for 11+ and is tailored directly for your student. This is the benefit of 11+ Tutors in Feltham because we give tailor made tuition;

121 Personalised advice & recommendations are given directly to students on an individualised basis. We focus on giving your child the types of recommendations that will help them as students, improve their scores. These are after a thorough review we undertake of their performance during tuition and also on how they perform during homework and also Mock Exams;
First class 11+ tuition

Student Progress Reports are given to parents regularly typically after every single tuition session. This is so parents know exactly how students are performing and areas we think they need to focus on for the coming week. This is really a vital part and we provide an honest and open review on where we think students need to focus and what we as 11+ Tutors in Feltham are doing to help children close the gap;

FANTASTIC value for money. If you consider that 11+ Tuition classes in a group environment are around £300 per month + admin fees and additional charges, we are excellent value considering what we give for 121 tuition. We are cheaper and we give 121 so your child or children benefit and so does your pocket!
---
11+ TUTORS IN FELTHAM
Our tuition is great because we cover all the key areas for students that are needed to be reviewed for 11+ Exams. These include some key insights into crucial topics such as Numerical Reasoning. So what is numerical reasoning as its not a phrase that usually comes up in conversation?
Numerical Reasoning
This covers Maths but in multi-part questions. So why is this style of questions so important? The reason is because these types of questions are multi-part and if a student struggles with the first part of the question, they will also have issues with future parts. So its key that students get the first part correct
FANTASTIC PRICE! – BETTER VALUE THAN OTHERS
Our 11+ tutors in Feltham are great value and we give you something that is tremendous value for money. So what are our typical prices? Well these range from £30-£35 per hour and this covers many things. We provide the materials, we come to your house so you do not incur any petrol or travel charges and in addition to this, we provide focused 121 tuition so your child gets full attention from us during this period
It is a massive benefit that your child will get over and above going to classrooms which usually have many children in and therefore, the advantage is you get the very best in education.
11+ MATERIALS ALL PROVIDED BY 123TUTORS
As part of our great value package for 11+ Tuition Classes, we provide a great range of materials to help your child through their 11+ Journey. This material includes all Classroom materials, homework workbooks, Mock Exams and much more.
Our materials are challenging and cover all topics. Subsequently, we thereby ensure that the child is given a rounded level of education for 11+ through our 11+ Tuition classes.
The goal being to give them the recipe for exam success through broad range of materials and excellent tuition