Maths 11+ Papers Free - Independent & Grammar Schools. Questions & Detailed Answers
| Independent & Grammar School Papers | | |
| --- | --- | --- |
| | | |
| | | |
| | | |
| | | |
| | | |
| | | |
| | | |
| | | |
| | | |
| | | |
| | | |
| | | |
| | | |
| | | |
| | | |
| | | |
| | | |
| | | |
| | | |
| | | |
| | | |
| | | |
| | | |
| | | |
| | | |
| | | |
| | | |
| | | |
| | | |
| | | |
| | | |
| | | |
| | | |
| | | |
| | | |
| | | |
| | | |
| | | |
| | | |
| | | |
| | | |
| | | |
11+ MATHS PAPERS ONLINE FOR FREE
Download 11+ Papers for free from a wide range of Independent & Grammar Schools.

Over 100 11+ Maths Papers to download for free;

Save drives to your local drive and practice the papers;

Covering both Independent & Grammar Schools;

Over 3000 questions testing simple maths and Numerical Reasoning.
11+ MATHS ONLINE ANSWERS WITH DETAIL
Download 11+ Answers with details for the Maths questions.

Working notes added to every question where applicable;

Tips & Recommendations to students for each question where applicable;

Answers with workings if applicable given student extra information and help;

Detail that is not provided anywhere else online for download.
11+ ONLINE TIMED PAPERS
We also provide 11+ Online timed papers. These are a great way to test your child online and ensure they pass tests with strict timed papers:

Timed Online Maths papers to test your child;

Simple Maths questions and Numerical Reasoning;

The target pass mark we have set is 90%;

The papers can be retaken if necessary and we recommend this after a period of time.
11+ TESTS FOR INDEPENDENT & GRAMMAR SCHOOLS
Would you like to read more about 11+ tests for Independent & Grammar Schools? See the 11+ test article here
INDEPENDENT & GRAMMAR SCHOOLS FROM AROUND THE COUNTRY
Our 11+ Maths papers have been collected over many years and these papers are kept in one location for you. This makes them easy to download and you can also save these to your local hard drive. The papers cover a range of Grammar and Independent Schools from around the Country.
We cover many including Manchester Grammar School; Notting Hill and Ealing High School; Upper Latymer and many more. A wide range of Independent and Grammar Schools on this page along with over 100 11+ Papers for you to download and try for free
These schools aim for the very best in student intake. Therefore, it is imperative that you really focus on ensuring that your child or children get as much practice as possible.
Our reach to different students is throughout the country. Therefore, we aim to ensure we provide as wide a range of student papers as possible in order to ensure you are fully equipped with practice ahead of the 11+ Exams
Our 11+ Maths Papers are brilliant for you to try and given that we also provide the answers, you have the ability to check for yourselves where you had any issues with particular questions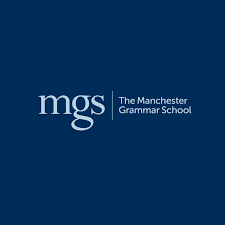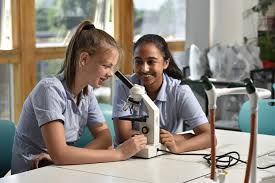 11 plus Maths Papers cover many topics:
We cover a wide range of different topics in Maths for 11 plus and Entrance exams for Independent & Grammar Schools. These topics are crucial for getting students through these exams. We therefore list below some of the key topics we cover in these online papers for students:
Highest Common Factor & Lowest Common Multiple –