11+ 2023 Summer Revision Course
| | | 11+ SUMMER REVISION COURSE | | | |
| --- | --- | --- | --- | --- | --- |
| Mon & Wed. 12 Session Course. 24th July to 1st Sept | 9.30am - 12.00pm (£48 per 2 hour session) | 12 sessions course: Maths & Numerical Reasoning; Comprehension & Creative Writing; Verbal & Non-Verbal Reasoning; Mock Tests; Exam Tips & Recommendations. (£48 per 2 hour session) | | | |
| Mon & Wed. 12 Sessions Course. 24th July to 1st Sept | 1.00pm - 3.30pm (£48 per 2 hour session) | 12 sessions course: Maths & Numerical Reasoning; Comprehension & Creative Writing; Verbal & Non-Verbal Reasoning; Mock Tests; Exam Tips & Recommendations. (£48 per 2 hour session) | | | |
| Tues & Thurs. 12 Session Course. 26th July to 1st Sept | 9.30am - 12.00pm (£48 per 2 hour session) | Covering: Maths & Numerical Reasoning; Comprehension & Creative Writing; Verbal & Non-Verbal Reasoning; Mock Tests; Exam Tips & Recommendations. (£48 per 2 hour session) | | | |
| Tues & Thurs. 12 Sessions Course. 26th July to 1st Sept | 1.00pm - 3.30pm (£48 per 2 hour session) | Covering: Maths & Numerical Reasoning; Comprehension & Creative Writing; Verbal & Non-Verbal Reasoning; Mock Tests; Exam Tips & Recommendations. (£48 per 2 hour session) | | | |

Netsai
"Vimal is professional and has been quick to establish a good rapport with my child. He seems very passionate and organised in what he does."

Agnieszka
"We are very pleased with the way Vimal is teaching our daughter so far." (Tutorhunt)

Peter Davies
Marketing Manager
" Brilliant 11+ Tutor. Taught my child English, Maths, Verbal & Non Verbal Reasoning to the level where she is scoring really well and has a lot of confidence!!
So so happy that we hired Vimal to tutor our child for the past several months!!
We will be hiring him for our younger child who is in Year 4 and therefore, build him up for 11+ in a few years! " Peter (As seen on tutorhunt)
Michael
Graphic Designer
" Thanks for the 121 help for my younger brother. You helped him get through his 11+ Exams! Your tutoring service and 11+ Courses were really fantastic as well. He really did enjoy them and he got so much out of these. He now has his next stage which is GCSEs in a few years. We will be contacting you closer to the time."

John Lancer
Art director
" Brilliant 11+ Papers. Thanks for helping my children. These helped tremendously during the preparation phase for exams . You have so much brilliant free resource as well as materials that can be purchased. It is all so useful in helping us through this important phase"

Elsie
Architect
" My daughters really enjoyed the 11+ Summer Course you ran last year. It helped them tremendously! We have also recommended you to many of our friends and family for tuition. So expect many phone calls. (BTW…..Sorry about her funny profile picture!)"

Anthony
Fixed Income HSBC
" As a parent, all I could say was WOW! Great 11+ Site with such fantastic material. I would be happy to recommend your excellent service to friends and family with children who are about to embark on this difficult phase. Thoroughly worth the money."
11+ Summer Revision Course Content
The competition for 11+ places is extremely high and the bar is raised every year. Your child needs to be in a place where he/she is fully equipped in order to take these tough and demanding exams. What we do is we provide them with the ability so that they are well placed to be able to take these tough exams. Our Intensive 11+ course will give your child the foundation and technical knowledge they need to help them through these exams.
Our courses are designed for small groups and we provide an all round package that will help your child excel to the next level. By using small groups in our classes, we ensure we have sufficient amount of time with every student. This guarantees the ability to give tailor made and extremely personalised feedback on all key aspects of their education and learning. So in this way, the tutoring we give is largely 121.
Enrol your child today in one of our Intensive 11+ Summer Courses and benefit from our great tuition expertise. We will give your child the skills and experience and tests they need to get them through these testing exams. 
---
Please see below for further details on what we cover in our weekly revision course:

Maths, English, Verbal Reasoning & Non Verbal Reasoning. We will also be covering Creative Writing where necessary for those Independent Schools that test this;

Covering Course Materials & providing notes and examples. By doing this, your child will be able to see some great examples of the questions and styles and then apply this to their own work;

Exam Techniques & Tips. These are vital because what they give your child or children is insight into what they need to look out for when actually reading questions and also answering them;

Series of Mock Exams. Practice makes perfect as they say. Mock Exams will be an excellent way to assess your child and find out how they cope with time pressure and also how they rank versus other children. In addition, which of the 11+ modules they require 121 assistance on;

121 Personalised advice & recommendations. This is what we do. We put passion into every student and we want to get them to the very best place as far as their learnings are concerned. We want to build confidence, knowledge and the ability to apply.
---
Other Important points to note:

Maximum of ~10 students per class. This ensures we are able to give a very focused 121 style emphasis with each child and that we really get to know them; 

Classes run weekly on fixed weekdays 10am – 1pm. This works well with most parents and families;
YOUTUBE VIDEOS FOR 11+ TIPS AND LEARNINGS:
11+ Summer Revision Course
Eleven Plus Summer Course. Great Tuition Course to get your child/ children ready for these crucial exams. 11+ exams are extremely challenging so why not sign up to one of our great 5 Day Intense Courses and get your child ahead of the rest?
We offer great materials which come with Learning Materials, Tests, Timed Tests and feedback on areas of strengths and weaknesses.
We pride ourselves on perfection
Our 11+ Intensive classes are prepared with your children in mind and their pending exams. We work on absolute excellence in every way. We cover all of the core aspects for these exams and during the holiday period, we will endevour to go through all or most of this ground with them.
So they will be well placed for the real exams that they will be taking.
Their choice of Grammar School
By going through the Summer and holiday revision course, they will be very well prepared and therefore, have the opportunity we would hope, of selecting the grammar school of their choice. What a fantastic outcome that would be? Letting them select which school they would like for the future and giving them the choice of school that they crave for.
Give them the best opportunity with Eleven plus exams through our revision sessions.
About me…
I have been teaching for the past 30 years, so this is a long period of time. I have taught both in a professional capacity for Organisations teaching new employees on complex areas of Accountancy and Finance. In addition to this, I have taught younger children from the age of 5 upwards to 16. On top of this, I have also taught on Web Design and Marketing. This is combined with work on SEO. Some of the projects I have worked on are through this link .This company is an Event Management Organisation.
I have a passion for teaching and wish to continuously teach as well as of course , learn myself. Education continues throughout life and I am learning every day.
You can find some more information by the way, about our Summer Course here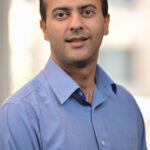 When is the course held and what times?
The course is held during the Summer Holiday period and is a 5 day Intensive Revision course for 11+. It starts on Monday and finishes on Friday
The times for the course are typically 9.45am through to 4.00pm
Where is the course held?
We usually hold the course either in Feltham Library or alternatively, we hold it in Riverside venue which is also in Feltham. Both facilities are excellent for teaching and are warm, comfortable and a great place for students to learn with no distractions
Which Entrance exams do you prepare students for?
Our 11+ Tuition Courses are aimed for students who are going to embark on Independent & Grammar School Exams. So these cover schools like Slough Consortium, Tiffin, Buckinghamshire to name but a few. We also cover the Independent School Exams such as Latymer Upper
What is the difference between the GL & CEM Exams?
This is a very popular question and one we have aimed to answer here in this post
The article is worth reading and going through so you fully understand the difference. Our tuition will prepare your child for either exam.
What does my child need to bring with him?
We will provide all the materials. Your child will need to just bring pencils, rubber, ruler. We provide all the other materials including notebooks and of course question practice papers and handouts
Do you provide snacks and lunch?
We do! This is why our offer is so fantastic and our pricing. We provide your child with healthy snacks and also a healthy lunchtime meal. This is something that will get the best of your child. It will be "brain" food and drink and snacks. Much research has been done in this area and we will be giving your child what we see as the healthiest of foods and snacks.
What parts of the 11+ syllabus do you cover?
Our coverage is of all of the key areas. So this includes the following:
Maths – Encompassing both short maths and also numerical reasoning which comprises of longer form questions;
English Comprehension – Usually these are multiple choice for GL & CEM Exams. However, we also cover written which is what you tend to find in eg Tiffin;
English Creative Writing – Covered for Independent schools which assess this area in some cases;
Verbal Reasoning – So this covers topics such as CLOZE, Antonyms & Synonyms and also odd word out, jumbled up sentences. Great vocabulary is essential;
Non-Verbal Reasoning – To look at distinguishing between different shapes, matrices, nets, odd one out in terms of shapes etc
Do you provide any Mock Exams during the week?
Yes we do! We provide a series of Mock Exams that will give your child a great test. They will assess how your child is progressing on all of the core areas of Maths, English, Comprehension, Verbal & Non-Verbal Reasoning.
In addition to this, we will give personalised feedback to each child and this will put them in a position where they have information on which to make changes. We will also ensure we take your child through some of the key areas of the Mock Exam that they need to improve on. As a result of this, they will be stronger as a student
BENEFITS OF TAKING THE 11+ INTENSIVE COURSE
THOROUGH REVIEW ON ALL KEY AREAS
We undertake a thorough review on all key areas
This is effectively hand-holding students through areas they find difficult
Also covering off all of the areas that matter the most in 11+ Entrance Exams
So we make sure our revision course is detailed and comprehensive
SMALL CLASS SIZES
Our class sizes are kept quite small to ensure that we devote as much time as possible to students
This will be a cap of around 10-12 students
Our focus can then be geared to continously walking around to students and engaging with them
VALUE FOR MONEY
We provide tuition from 10am through to 4pm. That is a total of 6 hours per day
For 5 days therefore, its 30 hours. This is for a cost of just over £300
If you take account of food and snacks and water provided + facilities, the cost works out at £10 per day
Finally, we provide excellent 121 feedback during the week. This is priceless
Free Online 11+ Tests to practice
Try our range of free online 11+ tests. They are available for you to try and see how you get on with some 11+ standard questions. The questions are timed and you can take tests in various different topics. These tests will give you a great idea on how you are getting on in terms of standard versus what will be tested during the Independent & Grammar School Exams.
We will always be adding more resources but in the meantime, there are a range of timed tests for you to try and check for your progress. We want you to do well and so therefore , we try and provide as much resource as possible. The resource is without any charge
The link for courses can be found from here